PAS has taken a potshot at Dr Mahathir Mohamad and Pakatan Harapan over the delay in registering the opposition coalition.
Party vice-president Mohd Amar Nik Abdullah pointed out that as a former premier of 22 years, Mahathir should not be having problems with registering Harapan.
Speaking to reporters at the sidelines of the Kelantan state assembly today, he said this proved that Harapan is incapable of administering the nation.
The Kelantan deputy menteri besar also believes that it would be best for Harapan parties to step aside and let PAS do battle with BN.
"If he (Mahathir) can't manage his own party, how is he going to change the government? How is he going to manage Malaysia?
"If you ask me, it would be better if they (Harapan) weren't around. Let PAS alone fight BN," he added.
On Monday, the Registrar of Societies (ROS)
informed
Harapan that its application to register as a coalition was still pending due to internal problems faced by DAP and Bersatu.
DAP had problems with its central executive committee - which has since been re-elected.
image: https://i.malaysiakini.com/1184/eaf5643c5b4c12934895a1dd1a0b028f.jpeg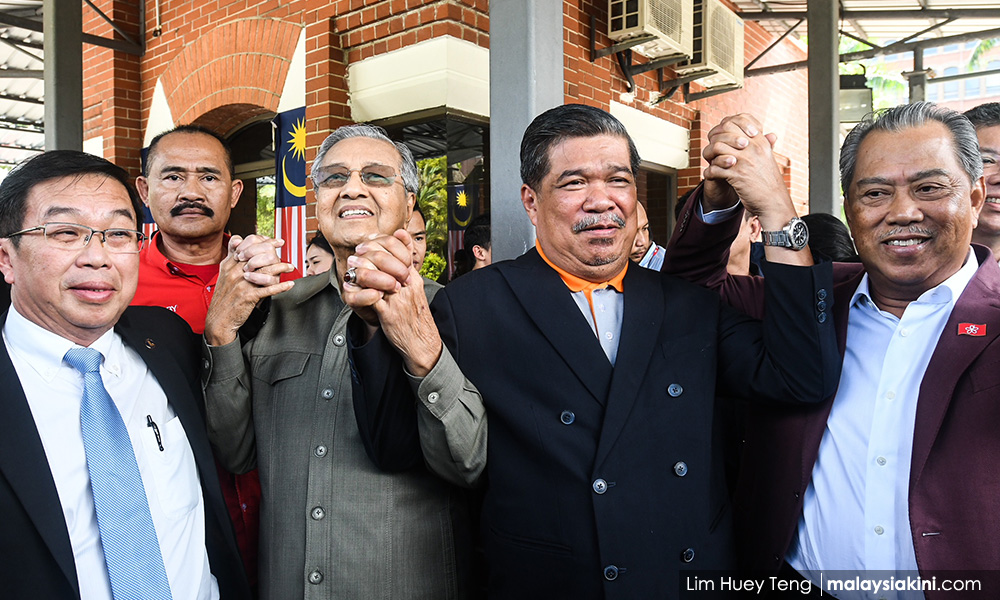 Bersatu, meanwhile, risks deregistration if it fails to hold its annual general meeting this year.
Mahathir, on the other hand, has pinned the
blame
on Prime Minister Najib Abdul Razak for the ROS dragging its feet.
He claimed that ROS was delaying the matter because Najib fears BN would be defeated in the coming general election.
The former premier also did not rule out the possibility of the ROS giving the green light "five minutes" before Parliament is dissolved to pave the way for the general election.
An eleventh-hour approval, he added, would put Harapan in a difficult spot.